The General Director of RCEL took part in the conference "We are building the future 2022" intended for professionals from all over the world who gather to discuss various aspects in the field of planning, project and cost management, contracting, modern materials and technologies in construction. "We Build the Future 2022" is the sixth consecutive international construction management conference that took place from November 17-18, 2022 in Belgrade. The conference gathered more than 200 participants from the SEE region and beyond.
At the second panel discussion, Danilo gave a lecture on the necessity of introducing the interests of environmental protection into the field of spatial planning and construction in Serbia. The presentation aimed to raise awareness of the importance of the environmental impact assessment procedure.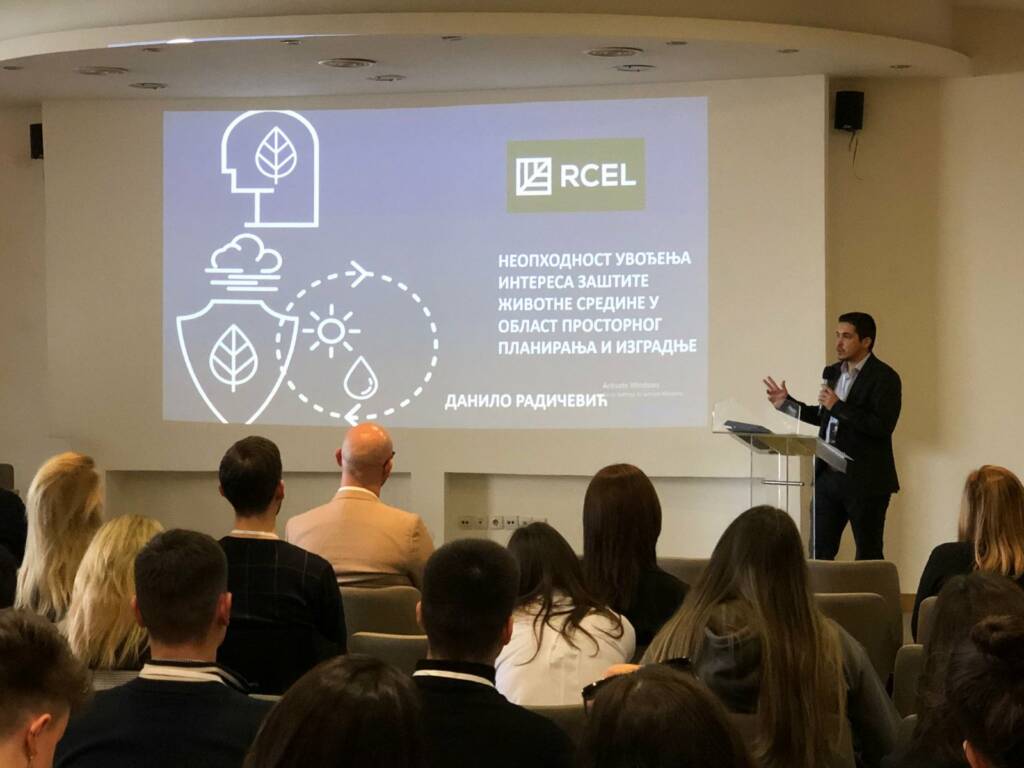 On that occasion, Danilo pointed out that "mechanisms of the interests of environmental protection were not included in the Law on Planning and Construction, as well as that the current Law on Planning and Construction does not recognize such a basis, and does not introduce environmental impact assessment as a condition for application and execution." works."
In addition, Danilo emphasized the importance of construction waste management, referring to the fact that 5% of construction waste is recycled in Serbia, and as much as 70% in the EU, as well as that of the total amount of waste generated in Serbia, as much as 75% of waste comes from construction sector.
The conference was organised by the Network of Engineers.
Foto by Đorđe Vukojičić