At the conference in Stockholm in 1972, the Stockholm Declaration was adopted, which defines the principles for preserving and improving the environment and preventing its deterioration through international cooperation. In addition, a decision was made to establish UNEP and establish the World Environment Day.
From September 15 to 17, a conference was held at Stockholm University in honor of the 50th anniversary of the first UN conference on the human environment, under the slogan " a healthy planet for the prosperity of all – our responsibility, our opportunity" with the message that we should all act together, without leaving no one behind.
Among the various panels in the field of international environmental law, there was also a topic related to the differences between the countries of the North and the South, where attention was drawn to the fact that poverty is actually the biggest polluter and that developed countries bear full responsibility for the pollution that occurs. The question was also raised whether developed countries should be included in their annual ecological footprint and pollution produced by their factories in poorer countries.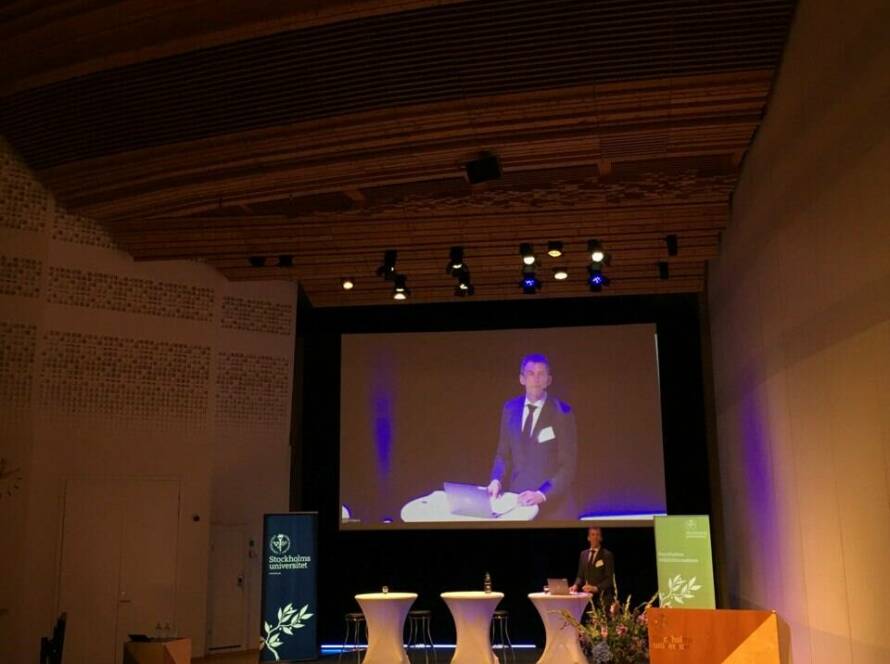 Developing countries suffer much greater consequences of climate change than developed countries. The current floods in Pakistan were mentioned, and attention was drawn to the fact that if we want a better future for everyone, we must actively work on international economic law, including the economic aspects of international environmental law.
The international legal system is dominated by international economic law, and the fact that the solution lies in thinking about changes at the global level and acting at the local level is underlined once again, as well as the fact that sustainable production and consumption are the cornerstones of sustainable development. It is necessary to find a permanent solution to motivate the production industry to approach change, and in that process to move from lower systems to higher ones. Certainly, it would be necessary to connect public participation and access to information with companies and reach out to consumers, because trade itself is a complex system, and transparency of information is the key to the beginning of changes.
There are two prisms through which we can view our future. One is pessimistic, pointing out that at some point we will die out like the dinosaurs and we will be another example to the species left behind of how not to act. The second prism contains more optimism in itself – more integration, opportunities to work on challenges that have not been thought of so far, and finally, help UNEP and other environmental organizations work together with financial institutions to contribute to the eventual finding response to existing challenges.
One of the panelists concluded: "international environmental law must urgently change course, as it is slowly, but surely helping to legalize the gradual destruction of planet Earth."
Jana Sovilj, student of Joint Nordic Master's Programme in Environmental Law